Jos. Eschenbach
SURPRISINGLY LIGHT
SELF-CONFIDENCE INTERPRETED WEIGHTLESSLY
One of the lightest and most comfortable eyewear in the world. Pure titanium glasses interpreted with contemporary flair.
SURPRISINGLY LIGHT
Freedom: this is the desire for lightness, but also for leaving everything unnecessary aside.
Precisely here at the interception of the usual feather-light design and precision-fitting wearing comfort a signature look arises which dispenses with everything unnecessary and thus makes straight-to-the-point design statements.
Surprisingly light is fit-for-the-future, sustainable vision and fashionable lifestyle – effortless and uncomplicated, everyday and perfect in form.
Created from ultra-light, biocompatible and durable titanium, these high-precision models embody everyday style partnership for people who appreciate and seek timeless, fashionable freedom.
With the strong material of titanium, consistent design is not just a promise.
THE NEW COLOURFULNESS
The new Jos. Eschenbach collection scores with a sovereign colour landscape in which intense tones flourish as a contrast to natural nuances.
Silver Pink, Midnight, Rose Violet, Orange Tiger, Caramel Café, Amazon, Martini Olive: in addition to a large range of harmonious, feminine, cool and warm tones, the classic colours offer the familiar timeless and stylish look that Jos. Eschenbach wearers appreciate so much.
Pastel and earthy tones set the undertone as calm trend colours of the coming season for a carefree collection.
In the great variety of expressive partner colours on the inner side of the front and temples, the models blossom to a bouquet of fashionable possibilities. They provide discreet aha moments and can easily be combined with different looks.
Design and precise technology in perfect balance: the surprisingly weightless and reliably durable titanium finds its visual equivalent in shades which deliver what they promise: basic colours for a consistent, everyday look as well as an up-to-date, lively colourfulness in which the zeitgeist is colourfully reflected – fashionable sustainability, cast in the brilliance of nature.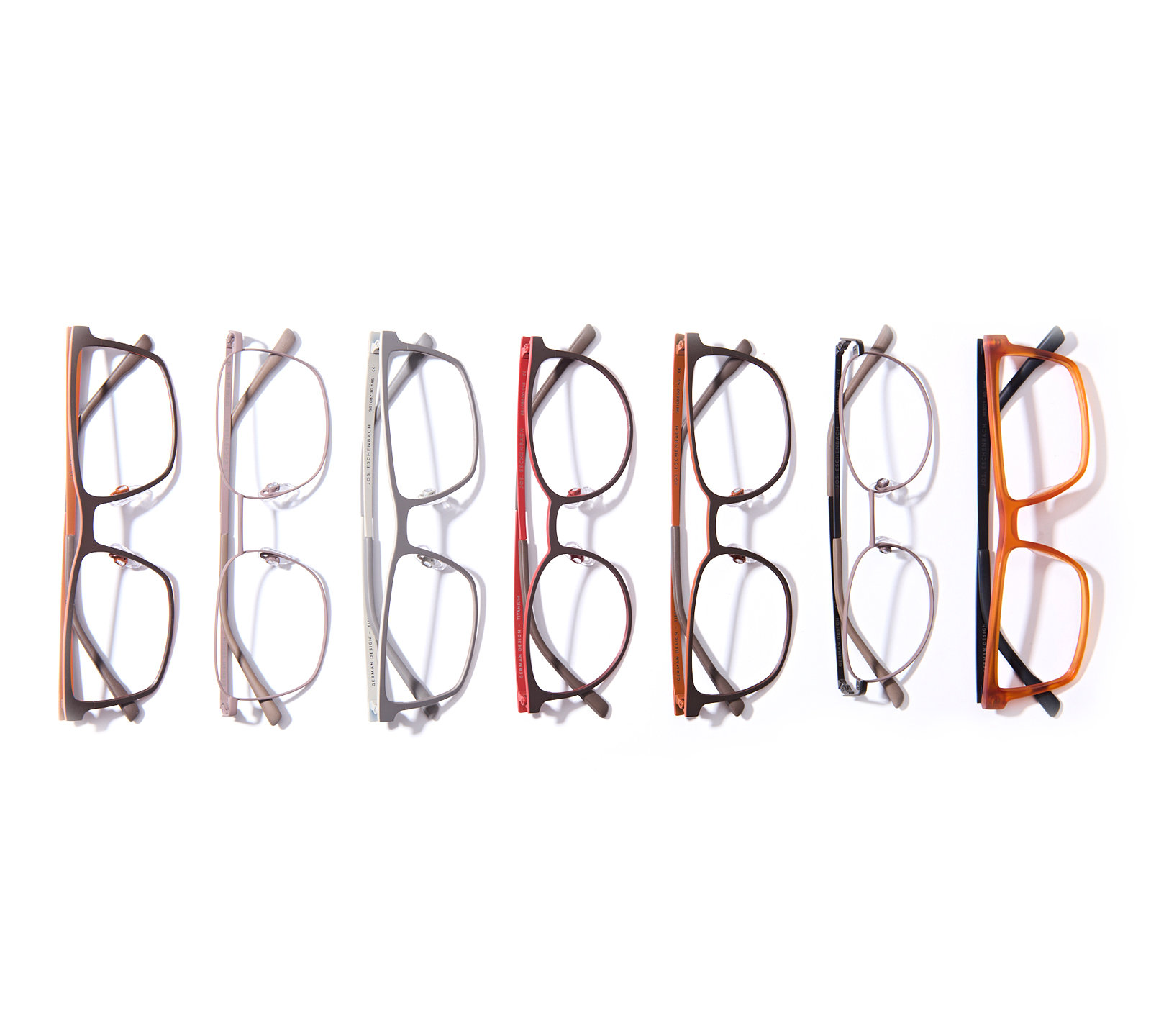 The way
to your
glasses in a few
steps


Put the model you want on your watch list